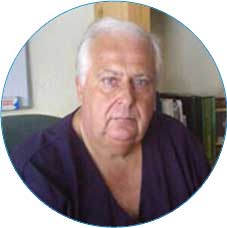 Dr. Porto specializes in the non surgical treatment for herniated discs, bulging or compressed discs with Discogel, a nonsurgical treatment to relieve up to 80% of the pain caused by these problematic discs.
DISCOGEL® is a non steroid jellified ethanol, congealed alcohol mixed with a contrast agent which is used to treat herniated or compressed back discs.
DISCOGEL® allows the treatment of herniated discs, bulging discs or slipped discs, by the process of decompression which is relieving the pain in the back, by having the disc rest on the gel and filling in the gaps caused by the herniated disc, thus preventing water buildup and less pain.
Discogel meets requirements of patients and doctors wanting to achieve a simple and efficient treatment for pain caused by herniated, slipped or bulging discs, without surgery.
DISCOGEL® can be used to treat any number of discs, as long as the patient is a candidate for treatment, and Dr. Porto is the only doctor in Puerto Vallarta applying this treatment.